NEGS welcomes students from towns and properties right across Australia, with current students coming from as far and wide as NT, TAS and QLD. The NEGS boarding community is a supportive, inclusive and comfortable environment where your daughter and your family are welcomed and valued as lifelong NEGS family members.
Like Home
It's often the little things that we have that make where we are feel like home. A comforting blanket, and little toys keep everyone happy, with our younger boarders.
Boarding at NEGS caters to each girl's needs, creating a Home Away from Home. Living away from home can be exciting and challenging, and NEGS focuses on understanding every girl within our boarding community.
Offered to our girls from Year 5 onwards, boarding provides them with room to explore their independence and flourish in an environment designed to support their growth. 
NEGS boarding program is carefully crafted to offer a multitude of positive experiences and opportunities where students' hearts and minds can thrive. We use a wholistic approach in partnership with families and the Day School.                                                                         
Hands down, one of the greatest advantages of boarding @ Negs Armidale is the chance to forge lifelong friendships and connections with fellow students from every corner of the globe. Within our beautiful, secure campus, nestled in the New England High Country, boarders reside in intimate groups and are engaged in participating in shared social and recreational activities, fostering a strong sense of community and belonging. 
With supervised academic prep, weekend activity and wellbeing programs keeping the girls busy and engaged right through the School year NEGS Armidale goes beyond academic and social benefits, empowering students with invaluable life skills that will shape their future. Living away from home instils qualities such as independence, resilience, and responsibility. 
There is a structure to boarding life, and for some this takes some adjustment. At NEGS everything we do is in line with industry best practice, we encourage growth and resilience in our boarders and wish to equip them for a fulfilling life beyond school.
At NEGS Armidale, we firmly believe that boarding is more than just a place to live; it is a unique opportunity for our students to grow, learn, and thrive in a caring and supportive environment. Our experienced and dedicated boarding staff are committed to ensuring the safety, happiness, and support of every student throughout their boarding journey.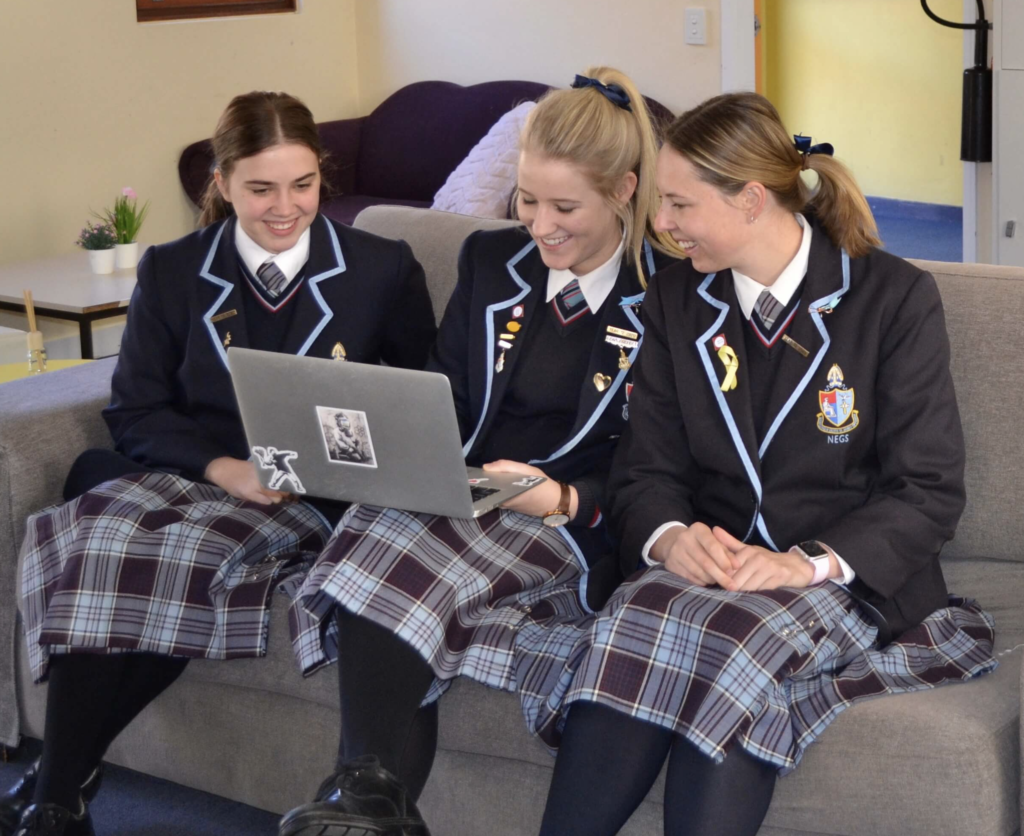 PREP
All girls attend evening study known as prep for various lengths of time determined by year group. Prep staff have a sound knowledge of the girls' weekly assignments, term assessment tasks and exam timetables allowing them to assist the girls achieve their academic goals. Senior prep is completed in the student's own room with prep staff available for assistance.
Health Centre
On campus all students have access to a well-established and resourced Health Centre operated by qualified nursing staff who work closely with the Head of Boarding and House staff.
Boarding Houses
NEGS uniquely offers well-equipped small group rooms, double rooms, and, for all senior boarders, their own individual rooms. For junior boarders, room allocations are changed every term giving girls the opportunity to build new social connections, tolerance and resilience skills. 
NEGS is part of a thriving regional city renowned for its educational and sporting facilities, with UNE a close neighbour. At NEGS Armidale your daughter will never be short of adventure and the opportunity to be part of a friendly and safe community whilst enjoying the natural beauty of the New England area.
Weekend activity programmes are full and varied which add to the bounty of experiences available at NEGS including a nationally acclaimed Equestrian Centre, hockey field, netball and rugby facilities, and gym available to students.
Girls enjoy visits to local markets and festivals, local agricultural shows, roller skating, laser tag, ten pin bowling, Cinema Under the Stars, in house craft activities and end of year trips to the North Coast of NSW. There is also a myriad of on-campus events and activities coordinated by our senior boarders who also conduct after school activities for our junior boarders as part of our "Big Sister" approach to our youngest girls whilst also promoting leadership skills for our seniors.
All new students are assigned a boarding buddy to help familiarise them with boarding and academic life at NEGS. 
Our Head of House personally induct our new students into boarding, explaining the more formal procedures, and understanding that boarding is a family experience. They are regularly in touch with parents and caregivers in those first few weeks.
NEGS offers full-time, weekly and casual boarding. Day students can extend their day, and book an afternoon which includes afternoon tea, dinner and prep, as well as access to on-campus facilities from after school until the conclusion of prep.
NEGS welcomes students from towns and properties across Australia, with current students coming from as far and wide as NT, TAS and QLD. The NEGS boarding community is a supportive, inclusive and comfortable environment where your daughter and your family will be welcomed and valued as lifelong NEGS family members.
It's not always an easy transition moving away from home, which is why we dedicate ourselves to providing a home built on compassion and connection.  NEGS' rich history as a boarding school provides a generation of learning, and we are constantly striving to develop boarding life to be the ultimate joyful experience for your daughter.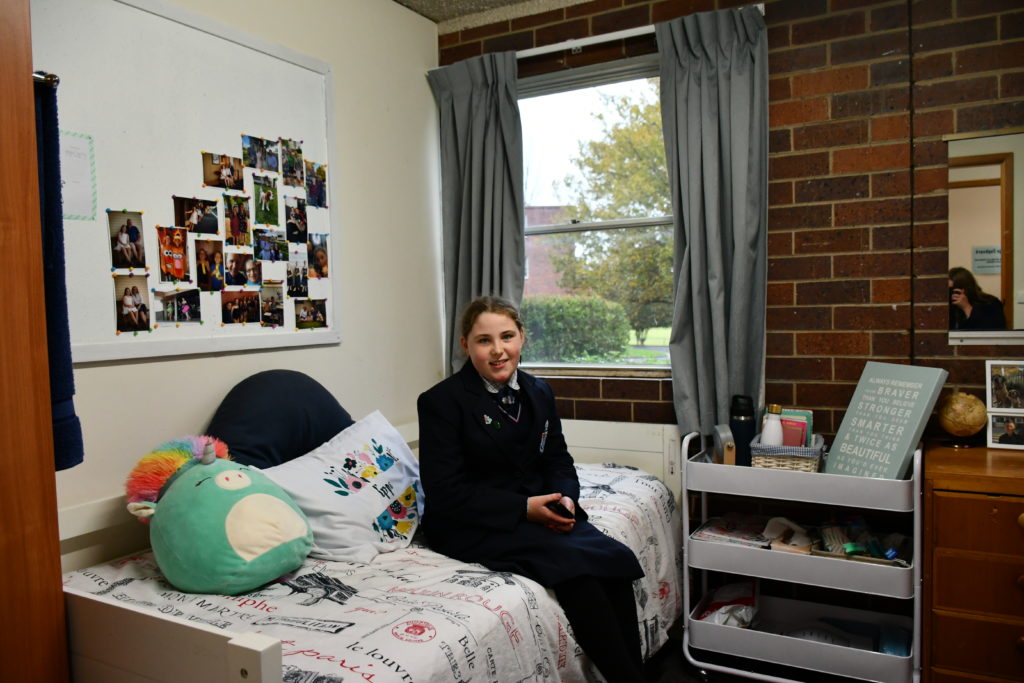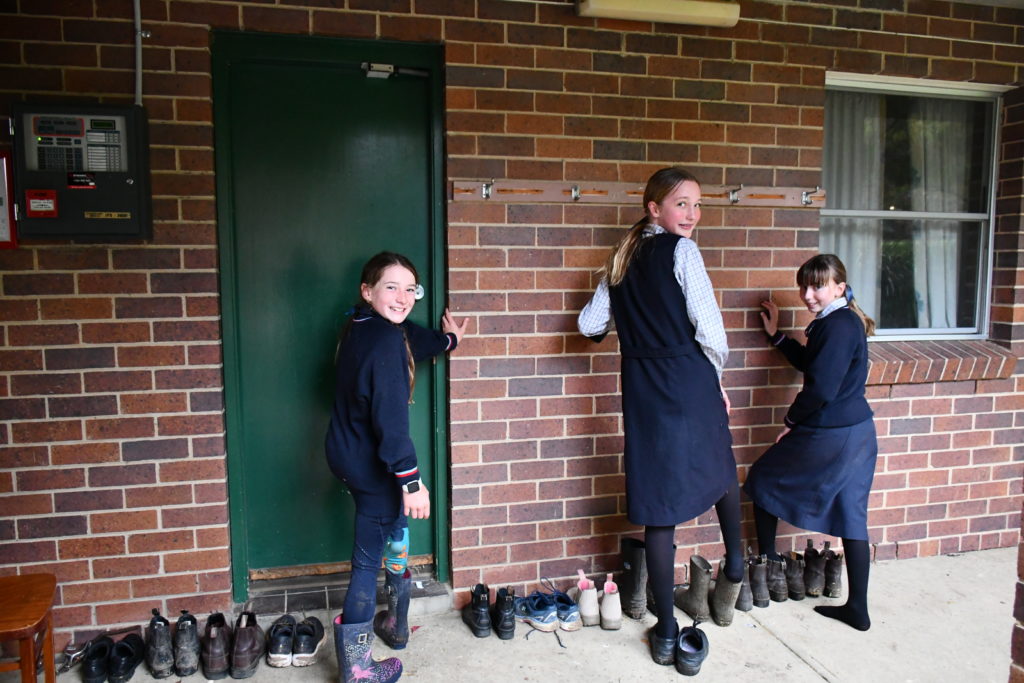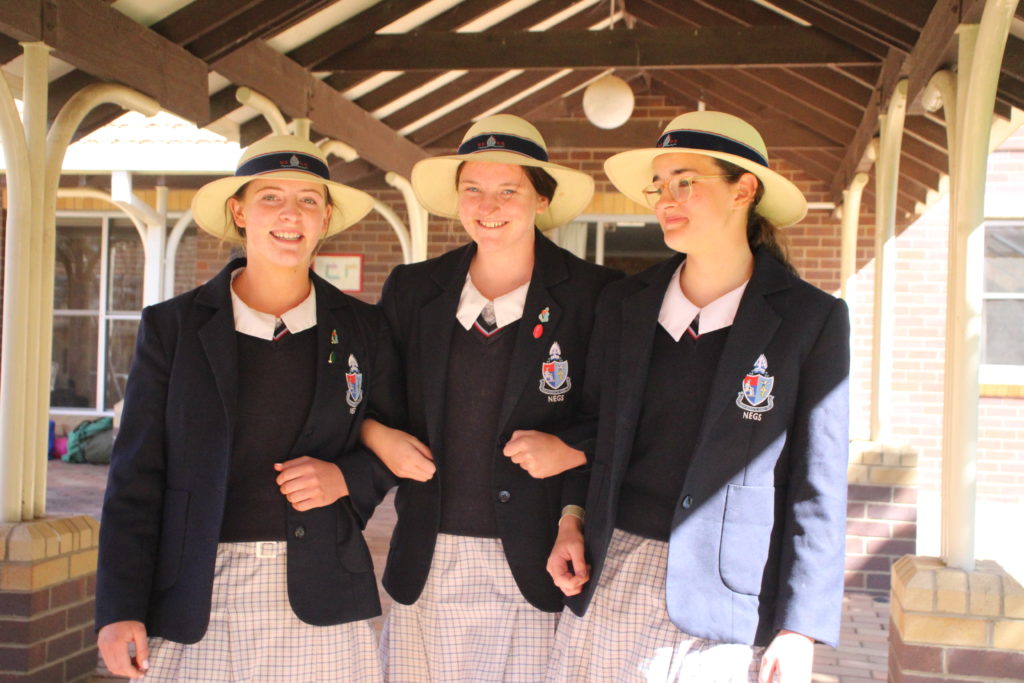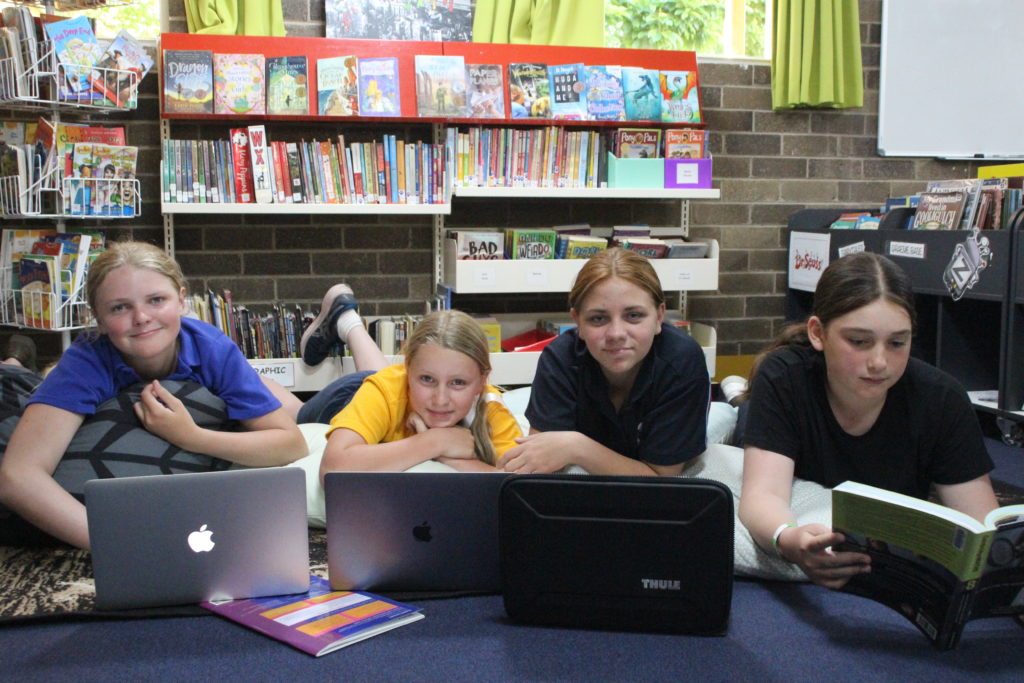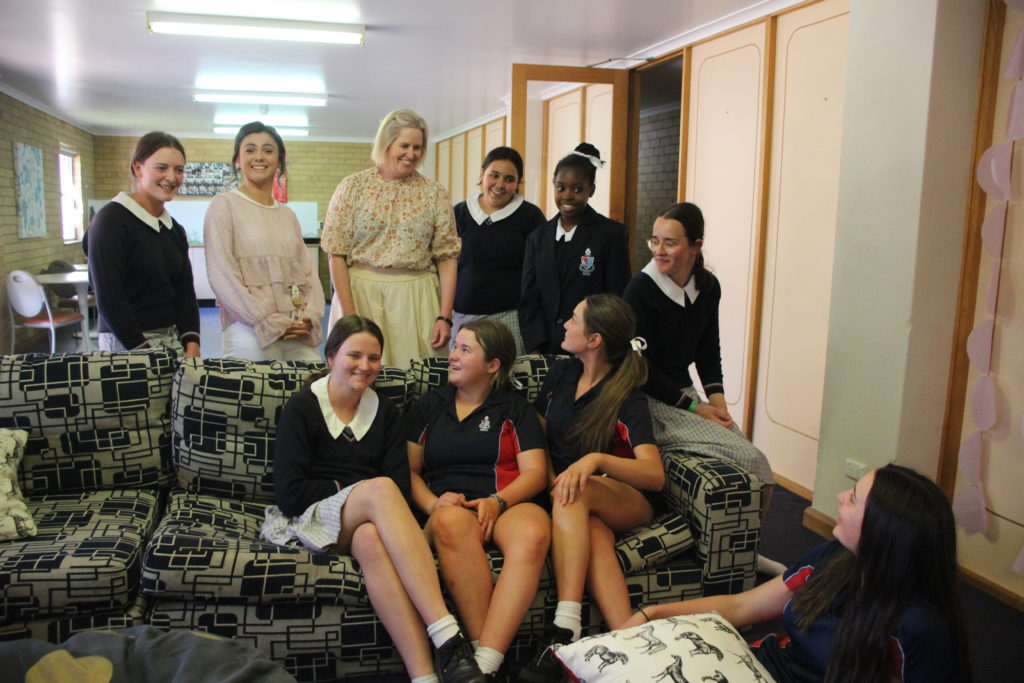 Planned week-end activities are an important aspect of boarding life at NEGS, along with regular Saturday morning shopping trips to town and other week-end activities such as sport, there is always plenty to do. Below is an example of a term's planned activities.
Week 1: Friday Night – Tim Tams and Movie. Saturday – Beach Trip. Sunday – Yoga.
Week 2: Friday Night – Ball Games. Saturday – Glen Innes Show Trip. Sunday – Pool.
Week 3: Friday Night – PJ Night. Saturday – Pool. Sunday – Art Classes.
Week 4: Friday Night – Water Balloon. Saturday – Inverell Show Trip. Sunday – Cooking.
Week 5: Friday Night – Guess the Song. Saturday – Glam Night. Sunday – Barefoot Bowls.
Week 6: Friday Night – Forty Four Homes. Saturday – Pool. Sunday – Zumba Classes.
Week 7: Friday Night – Crazy Hair Night. Saturday – Painting and Cooking. Sunday – Bushwalk.
Week 8: Friday Night – Movie Night. Saturday – Free. Sunday – Bowling.
Week 9: Friday Night – Spotlight. Saturday – The Big Banana Fun Park. Sunday – Easter Craft.
A Day In The Life At NEGS
As the day begins on our expansive 50-hectare campus at NEGS Armidale, a remarkable day awaits our students. From the co-ed Kindergarten and Junior School to the all-girls Senior School, NEGS provides a nurturing environment where students hearts and minds thrive. 
In the Junior School, the day begins with a sense of wonder and excitement. Surrounded by the serene beauty of the playground, students embark on enriching activities, including caring for the animals that call NEGS home. Our renowned equestrian and agricultural  program allows students to interact with horses, cattle, sheep, pigs, and poultry. They feed, groom, and learn about sustainable farming practices, fostering a deep connection to nature and a profound appreciation for agriculture.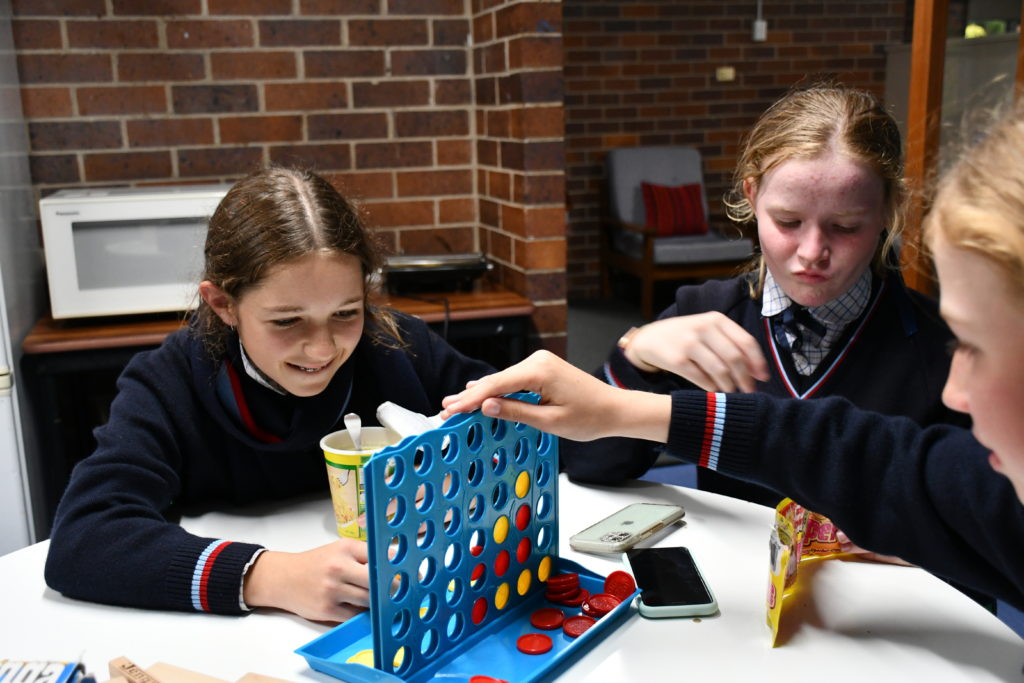 NEGS Armidale boasts vast agricultural facilities that offer students ample space to explore and learn. They cultivate vegetable crops, tend to the orchard, and gain practical skills in land management. Working in harmony with nature, students develop a strong understanding of sustainability and responsible land stewardship.
Beyond the classroom, students have a plethora of co-curricular activities to explore their passions and talents. From sports teams to music and performing arts, students have abundant opportunities to discover their interests and develop their skills.
The boarding experience at NEGS cultivates a strong sense of community and lifelong friendships. Students form deep bonds with their peers, supporting and sharing memorable experiences. Boarding houses provide a safe and welcoming environment, with caring residential staff offering pastoral support.
Weekends for boarders are filled with activities that promote well-being and personal growth. Mindfulness sessions, cultural events, and social gatherings allow students to relax, unwind, and forge meaningful connections with their fellow boarders.
As the day draws to a close, day students head home and boarders retreat to their comfortable boarding houses, where they feel a sense of belonging and security. Caring housemothers and boarding staff create a safe and nurturing environment, allowing students to rest and recharge for the adventures that await them the next day.
Meet our Head of Boarding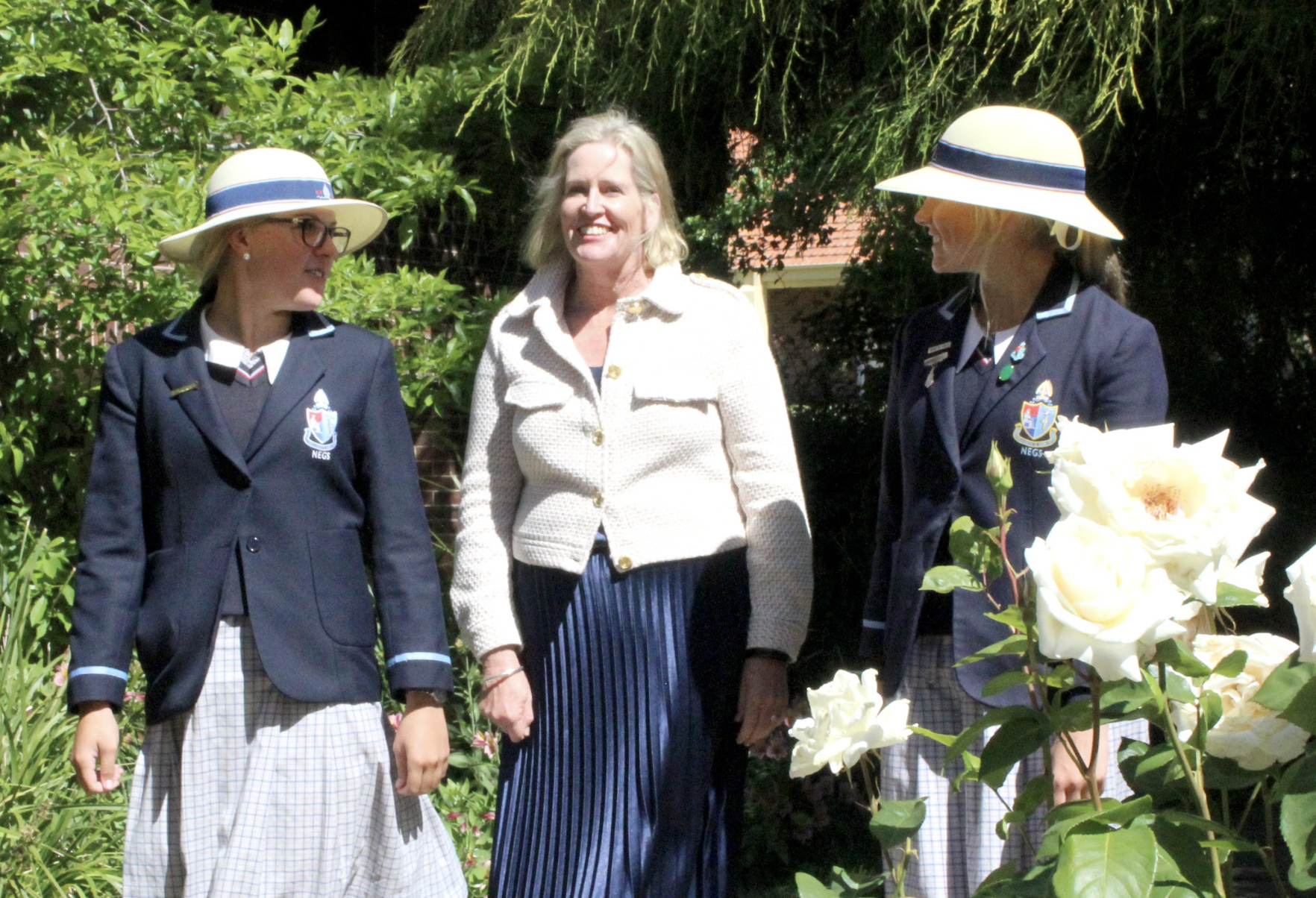 Mrs Meghan Laverty commenced as our Head of Boarding in late 2022. Stemming from a background as a rural and remote health practitioner and educator, Mrs Laverty has developed a passion for engaging and leading young women in a holistic manner through our constantly changing, dynamic and unique world.
Through her previous role as the Deputy Head of Boarding at Wenona, she found it an enormous privilege to spend her days alongside like-minded educators who share a common purpose in educating and supporting young women. The culture of NEGS, with its rich heritage of extraordinary women of wisdom, faith and diversity, aligns strongly with her personal values.
 
Through having first-hand experience living on the land, Mrs Laverty understands the struggles that families can face, from drought, destocking, floods and fire to rebirth and new growth. Her three daughters have all attended boarding schools, and as a parent knows first-hand the resilience, compassion and preparation for meeting life challenges, with the skills and mindsets they are learnt through a boarding experience.
If you were to drop by the NEGS historic dining hall during meal time, it would be a play on more senses than just your taste buds. The lively chatter fills the room, while boarders and day students queue for a home-style lunch before taking their seats at communal tables. The students tuck into restaurant quality offerings prepared by a great team of chefs. 
Our school knows just how important nutrition is for growing minds and bodies, as well as the all-important sense of community which comes from sharing a meal. Our recipe for success is simple; our trained chefs, Nick Love and Craig Harris from Paddock2table, use only fresh, delicious ingredients with a nod towards sustainability and an eye on food miles. They design a new menu weekly, with a blend of nourishing food and innovative dishes.
All Senior NEGS students eat lunch in the dining hall. The option is available for our junior school families with many selecting this saving parents preparing school lunches!  With the catering staff accommodating all special dietary needs and providing morning tea and lunch – it's a great option for busy parents and hungry children.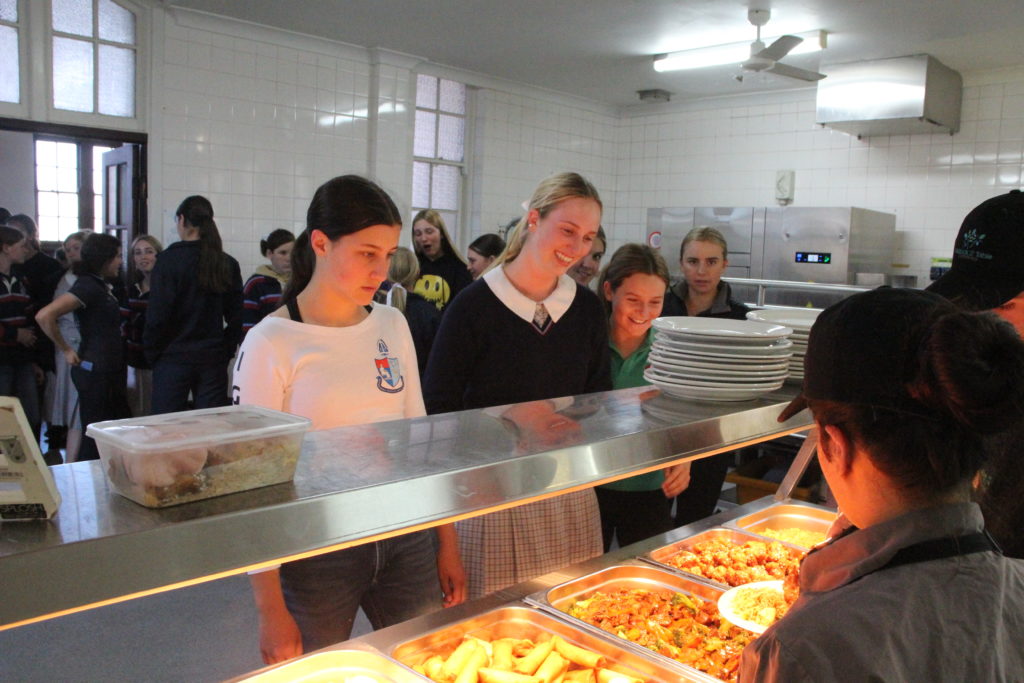 'Before I came to NEGS I had no idea how much I would love Textiles. I discovered that creating beautiful clothing just from my imagination was very rewarding.'
'I am so happy to live in a school that is full of beautiful teachers, lots of grass and so many things to do. I love being a border because it's just like a big sleepover!'
'I love seeing all our riding boots lined up outside the boarding house - I know I should probably clean them, but they won't look real then.'
Choosing the right school for your child is an important decision, and we understand that you may have questions or concerns. Our dedicated staff are here to help you navigate the enrolment process and answer any questions you may have. We invite you to visit our campus, meet our students and staff, and experience the NEGS community firsthand.