Skip to content
World Class
NEGS Equestrian Program includes worldwide competitions and access to leaders and coaches revered in the field.


School Life
Since our establishment in 1895, NEGS has been committed to providing a traditional, rural environment that fosters academic excellence, co-curricular participation, and student wellbeing.

Personal Best
Helping you reach your personal best is our goal at NEGS, we believe in developing fulfilled young people who embrace possibilities and strive to be the best they can be.
Explore
Welcome to NEGS
Welcome to NEGS Armidale, where family matters. We believe in the power of community and the importance of family. I am thrilled to extend a heartfelt welcome to you and your family as you embark on this exciting journey of exploring educational opportunities.
Established in 1895, NEGS Armidale has been committed to nurturing the holistic development of each student, fostering their talents, and equipping them with the skills they need to thrive in an ever-changing world.
At NEGS Armidale, we live by a saying of our founder, Florence Green 'A school is but a miniature of the world.' We celebrate diversity and cherish each student's unique story. Our nurturing environment allows students from all backgrounds and cultures to flourish. Our goal is to empower them to explore their passions, interests, and talents while fostering a strong sense of belonging and support.

Click Here to Connect With Us

Within our close-knit NEGS family, we prioritise resilience, aptitude, and personal growth for each student. We maintain small class sizes to ensure individual attention and support, cultivating a strong teacher-student connection. Additionally, we offer a wide range of co-curricular activities including equestrian, music, arts, dance, and more, providing abundant opportunities for students to explore and realise their true potential. Our exceptional boarding facilities, caring student well-being programs, and state-of-the-art equestrian center and regional sporting complex contribute to a truly enriching experience for our students.
Choosing the right environment for your family is a significant decision, and we are here to assist you every step of the way. Our team is ready to guide you through the enrolment process and address any queries you may have.
Thank you for considering NEGS Armidale. We invite you and your family to visit our beautiful 50-acre campus, meet our exceptional students and staff, and experience firsthand the vibrant NEGS community.
Liz van Genderen
Principal
Our Founder – Florence Green
Florence Green was a visionary who believed that quality education would prepare students for their time in the world. Florence Green, the founder of NEGS, was a woman ahead of her time. Her vision for the school was to provide young women with a quality education that would prepare them for a rapidly changing world. Her values and principles have been at the heart of the school's mission for the past 128 years. One of Florence Green's core values was a commitment to academic excellence. She believed that education was the key to unlocking a young woman's potential and that the pursuit of knowledge should be a lifelong endeavour.
This commitment to academic rigor and a love of learning is still evident in the school's curriculum today. Another value that Florence Green held dear was a commitment to community service. She believed that young women had a responsibility to give back to their communities and to use their education and talents to make a positive difference in the world. This commitment to community service is reflected in the school's student wellbeing programs and the opportunities for students to engage in volunteer work. Florence Green also believed in the importance of empowering young women to be leaders in their own right.
She encouraged her students to be confident, independent, and to strive for excellence in all areas of their lives. Today, the school continues to foster leadership skills in its students through a range of extracurricular activities and opportunities for personal growth and development. Finally, Florence Green believed in the importance of creating a nurturing and supportive environment for her students. She wanted her students to feel valued, cared for, and supported as they pursued their educational goals.
Today, the school continues to provide a caring and nurturing environment for its students through its small class sizes, caring staff, and student wellbeing programs. Florence Green's values and principles have played a pivotal role in shaping the mission and vision of New England Girls School. Her legacy is one of academic excellence, community service, leadership, and a commitment to creating a supportive and nurturing environment for students.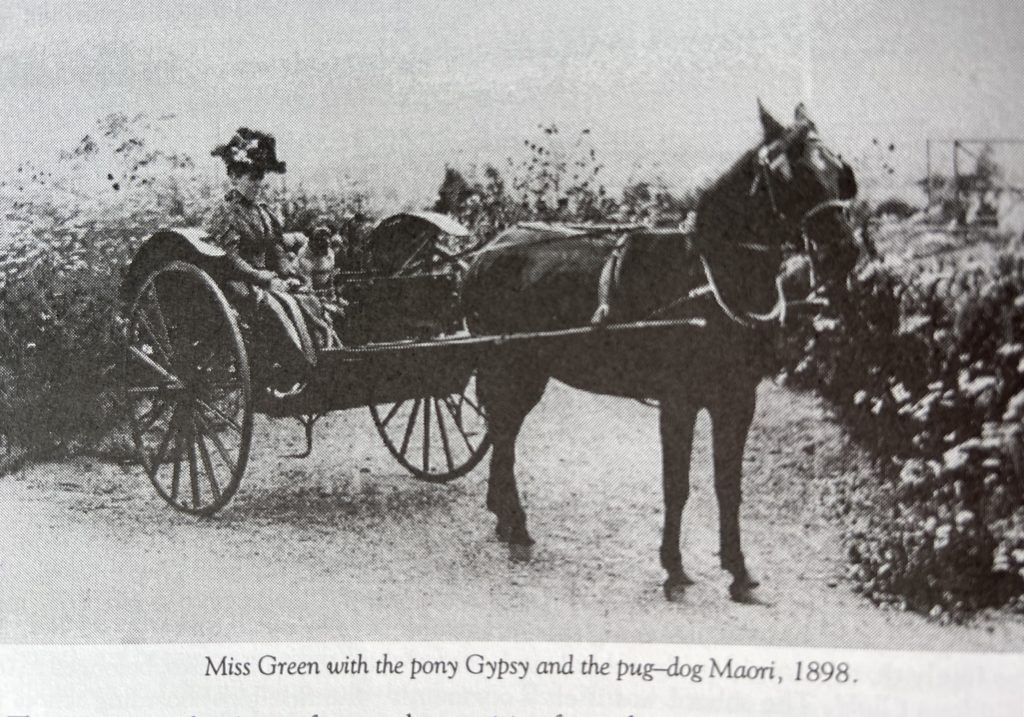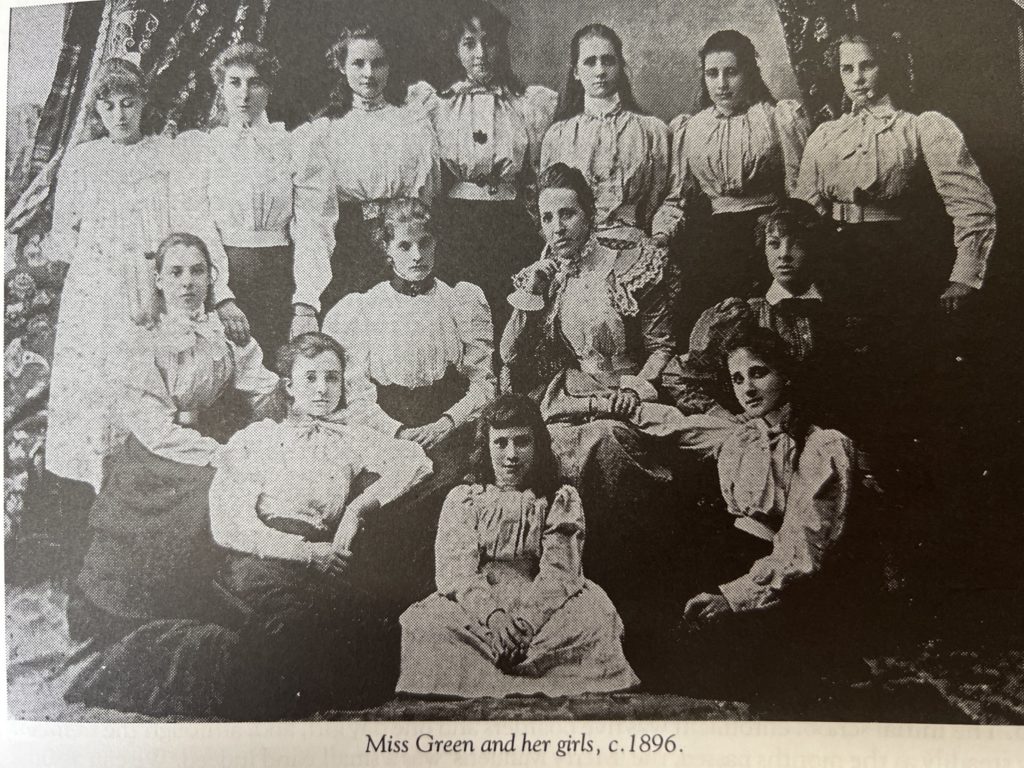 Leadership
Ms Liz van Genderen
Principal
BEdSt, DipT Sec.
Mr Shaun Cassidy
Business Manager
BAppSci
Mr Jamie Moore
Deputy Principal and Director of Sport and Activities
Mr Ryan Caldwell
Director of Teaching and Learning
Mrs Heidi Dent
Junior School Coordinator
Mrs Meagan Laverty
Head of Boarding
Ms Lyn O'Neill
Director of Marketing and Enrolments
MBA, BA, Dip T
Regional School
Understanding Regional At NEGS, we understand that our students and their families come from diverse regional areas, each with their unique challenges and opportunities. Our school is located in regional New South Wales, and we are proud to foster a strong sense of community and togetherness that reflects the spirit of our region. We believe that community spirit is one of the key strengths of our school. Our small and close-knit community fosters a supportive and inclusive environment that helps our students to feel valued, respected, and supported. We celebrate diversity and inclusivity, and we encourage our students to embrace different perspectives and to learn from one another.
At NEGS, we are committed to supporting each other in a supportive way. Our wellbeing program is designed to promote resilience, emotional intelligence, and positive relationships, and we provide support for mental health and wellbeing. Our students learn the importance of giving back to the community and helping those in need, and we encourage them to take an active role in making a positive difference in the world. Our school also offers a range of opportunities for our students to connect with each other and to foster a strong sense of community.
We offer a range of co-curricular activities, such as music, sport, and drama, that encourage our students to explore their interests and passions, and to work together to achieve their goals. In addition to these activities, our school also promotes a culture of inclusivity and respect, where every student is known, valued, and supported. We believe that by fostering a strong sense of community and togetherness, we can help our students to develop the resilience, empathy, and social skills they need to succeed in a complex and changing world. At NEGS, we are proud to support our students and their families, and to foster a strong sense of community and togetherness that reflects the spirit of our region.
We believe that by working together and supporting each other, we can create a positive and inclusive environment that helps our students to achieve their full potential.
Our Values
Our Purpose
NEGS believes in developing empathetic, fulfilled young people with drive and purpose who know themselves, take ownership, and embrace possibilities to contribute and thrive in a complex and changing world.
Our Vision
To be Australia's leading regional school.
Our Mission
Through our leading Teaching and Learning, Wellbeing and Boarding programs, and the rich co-curricular and spiritual life of our school. We instil in our students the school's values of excellence, integrity, responsibility and teamwork.
Our Values
Teamwork: We achieve when we collaborate and work together.
Integrity: We are honest, trustworthy, reliable, and do what is right.
Excellence: We strive to be the best we can be.
Responsibility: We are accountable for our actions and impact.
Our Motto
Whatsoever you do, do it heartily.
Governance
Our School
NEGS entered a new era in 2007 with the restructure of the school into a Company limited by guarantee:
NEGS Ltd. ABN 31 122 393 702
Membership of NEGS Ltd is open to parents and friends, NEGS Old Girls, students over the age of 18, staff and leading members of the community after being nominated and seconded by existing Members, payment of the prescribed fee and being approved by the Board. Members are entitled to vote at General Meetings.
The Company has appointed a Board of Directors, which is responsible for the management and governance of the school.
The Principal is responsible for the day to day operations of the school, its academic leadership, administrative management and the promotion of the purposes, interests and objectives of the school.
The Principal is also required to have due regard for the schools' Anglican ethos, values and heritage.
The academic activities, management and administration of the school are integrated into a single organisation supported by modern communication technologies, services, policies and procedures.
The current Board of Directors for the School are:
Chairman – Mr John Cassidy, AO
Director – Dr Alex Ball
Director – Mrs Rebecca Cadzow
Director – Mrs Natalie Scanlon
Policies
International Enrolment Policy
Reports and Publications
Annual Report 2021
Are you ready?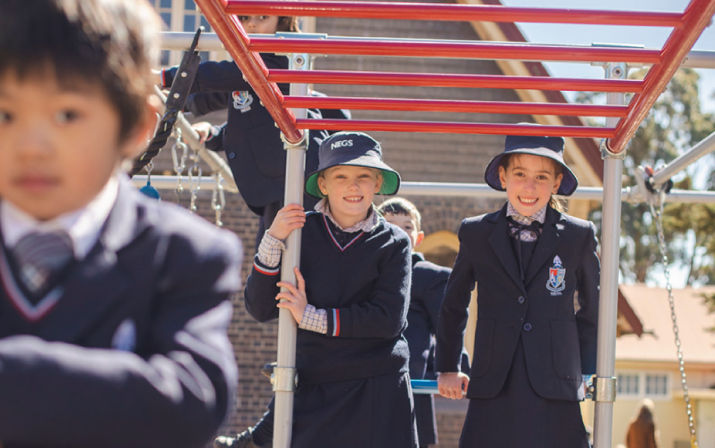 Request a Prospectus
At NEGS Armidale (located in the New England region), your child will receive a world-class education in a safe and nurturing environment. Our holistic approach to education means we focus not only on academic success, but also on the personal, wellbeing and social development of our students.
Request Now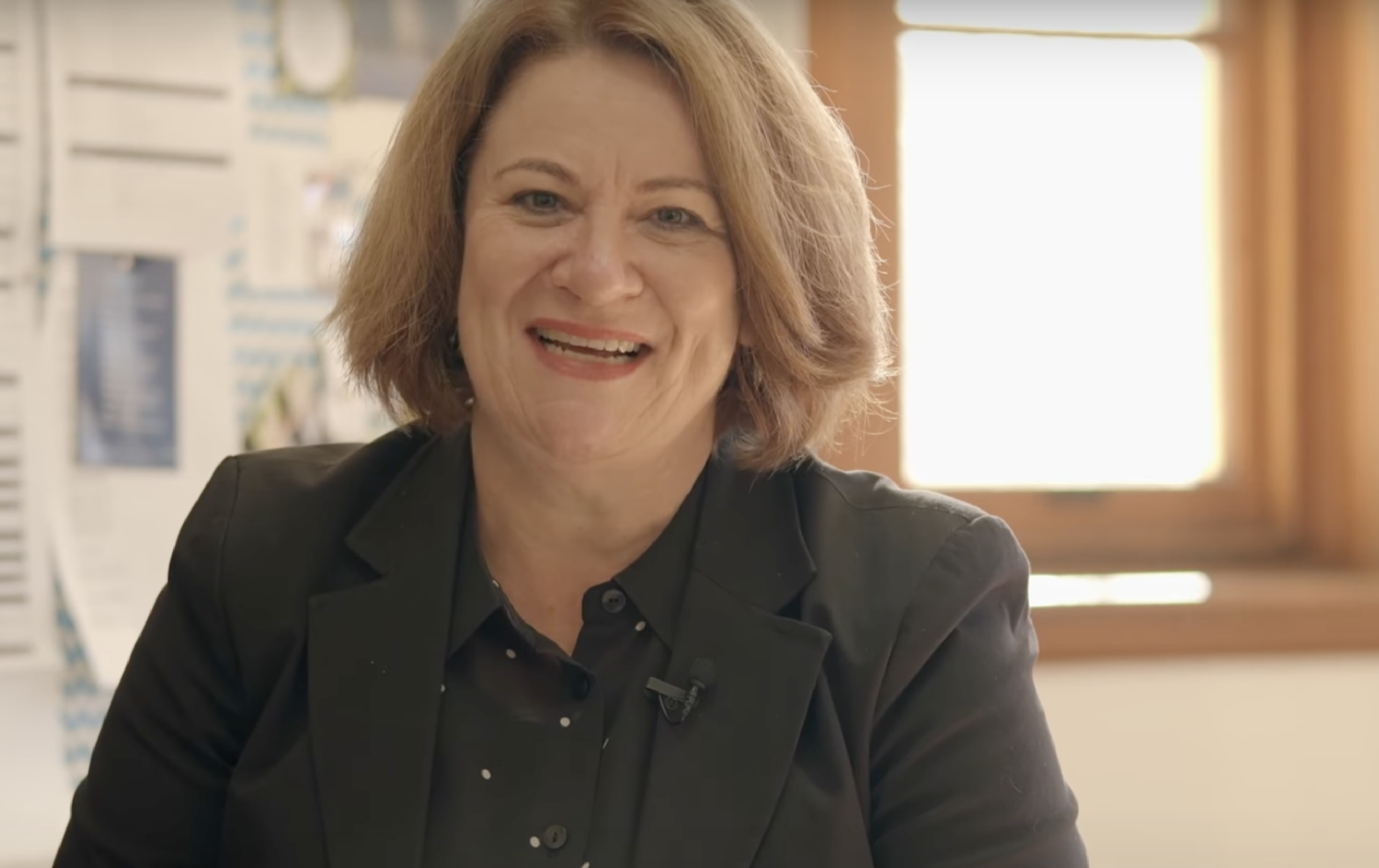 'Meet the Principal'
Join us for one of our 'Meet the Principal Drinks' events. You will have the opportunity to meet and hear from our Principal, Ms Liz van Genderen and learn about the NEGS way, our philosophy and values and why NEGS is more than a school.
Register your details, and we will confirm the next event with you.
Register Now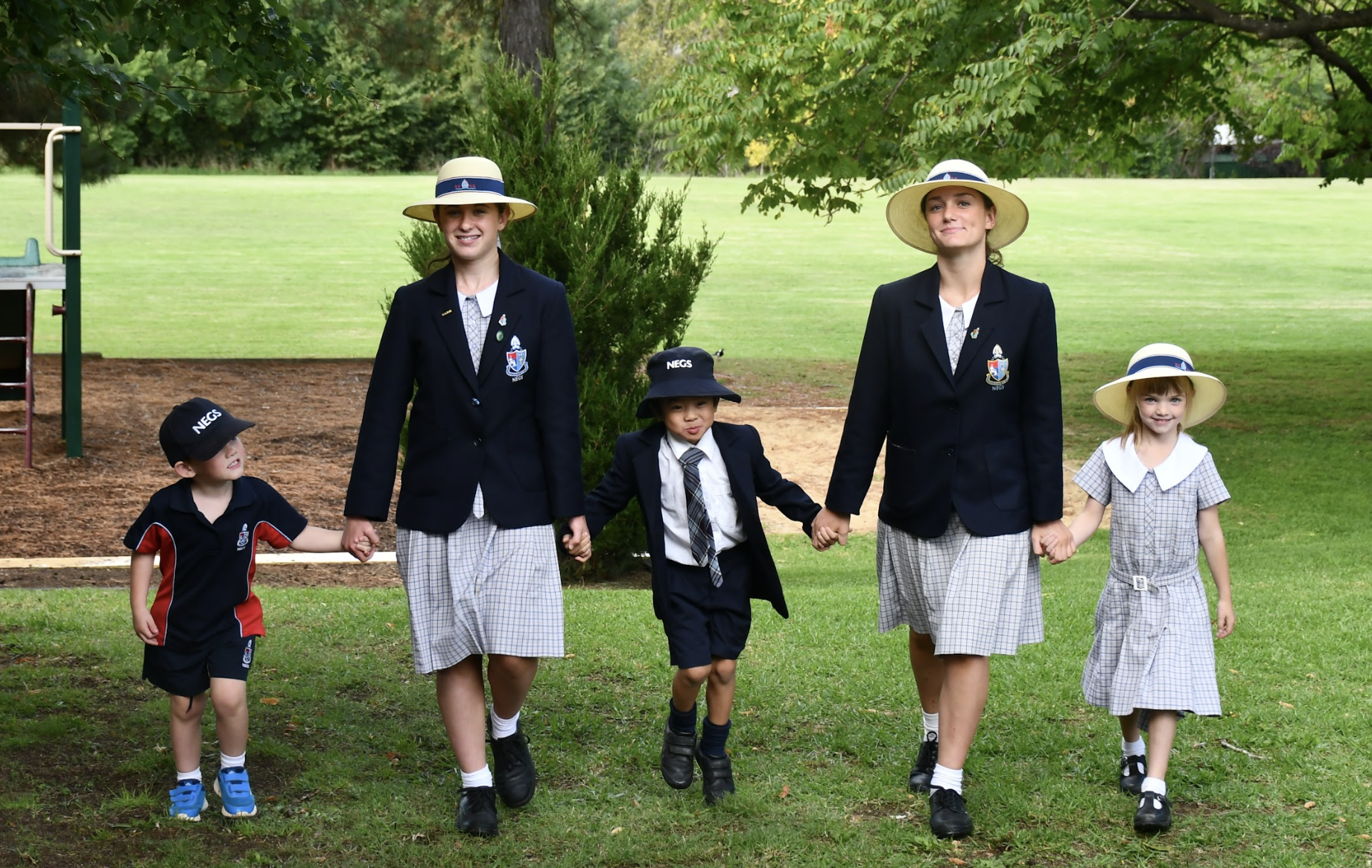 Book a NEGS Tour
NEGS prides ourselves on our exceptional academic programs, including our equestrian program which has delivered Olympic level graduates, plus our agriculture and livestock program, which provides hands-on experience for our students.
Register Now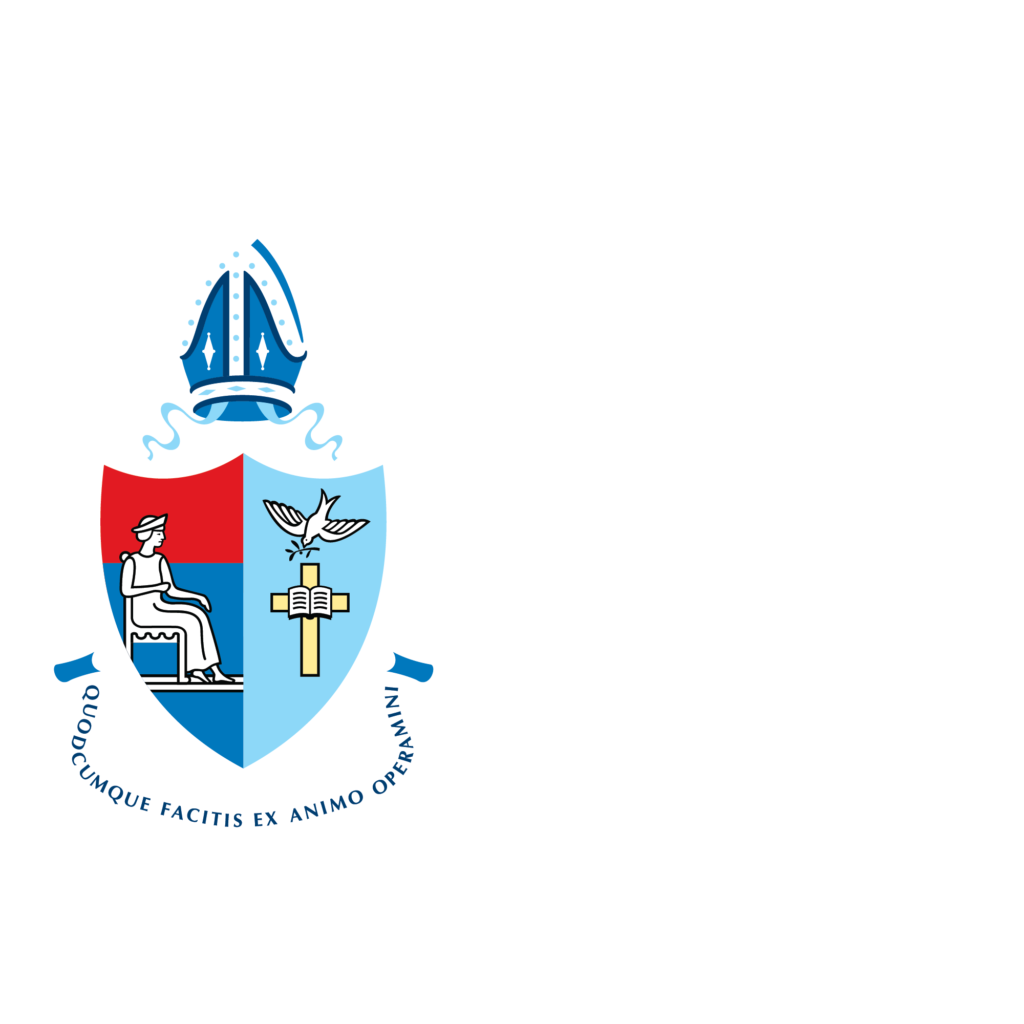 Choosing the right school for your child is an important decision, and we understand that you may have questions. Our team is here to help you navigate the enrolment process and answer any questions you may have. We invite you to visit our campus, meet our students and staff, and experience the NEGS community firsthand. Discover why NEGS is more than a school.